- REAL ESTATE PROPERTIES SALE -
BARCELONA AND OTHER LOCATIONS
Do you want to sell your property in the best possible conditions? In the past 10 years alone, the Almendros team has sold over 79,000 square meters in real estate properties of all kinds in Barcelona and other locations: high standing houses, modernist houses, apartments for refurbishing, houses, commercial spaces, offices, lots and warehouses.
Our 50 years cumulative experience in selling real estate properties has led us to design our own estate sales protocol, which we explain below.
In addition, we are active members of 2 real estate associations, meaning that whenever you entrust us the sale of your property, in effect, you will be selling it through an extensive network of real estate agencies, though at all times, we will be your only interlocutor.
The protocol we will follow for the sale of your real estate is as follows:
Whenever you entrust us with the sale of your property, we will provide you a complete marketing plan free of charge that will include:
* Additionally, we will dress up your property to make it look more attractive through our homestaging service.
Once the contract is signed, we will provide you the capital gain tax payment document.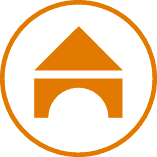 MORE THAN 50 YEARS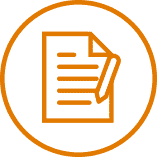 79,000 SQARE METERS SOLD IN THE PAST 10 YEARS
MORE THAN 60 COOPERATING AGENCIES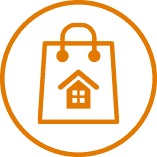 ADDITIONAL SERVICES
For more information about how we can help you sell your property, please contact us for a first meeting in our offices. We will be pleased to spend as much time with you as you need.